Treasure Fine Jewelry
*Cartier 1970 Paris Deconstructed geometric convertible necklace in 18 kt gold with VS diamonds
Regular price
$45,900.00
$0.00
Geometric convertible necklace-brooch designed by Cartier.
A magnificent piece of art, created by the house of Cartier in Paris France, circa 1970's. This wearable unique sculpture, clearly exhibit the De-construction of the circle by multiples three-dimensional geometric figures.
A one-of-a-kind convertible necklace composed by multiple parts carefully assembled and crafted in solid yellow and white gold of 18 karats. The entire surface is finished with high polish and in the reverse has a hinged bar with a trombone lock to wear as a brooch.

At the top at 12 o'clock, it has a 2-inch movable element with hinges to turn into a pendant and attach to the flat wire necklace.
It is decorated, with four straight baguettes of different dimensions (5,6,7 and 8 mm) vertically distributed, with a total weight of 0.38 carats, D/E color, VVS-1 clarity.
Have a combined weight of 41.5 grams. The pendant diameter is 56 mm (2.20 inches) and the flat wire necklace have a diameter of 15-16 inches.
Stamped, with the French eagle's head hallmark for the assay and guaranty of the 18 kt gold and signed, "CARTIER PARIS".
Deconstruction is a form of criticism first used by the French philosopher Jacques Derrida in the 1970s which asserts that there is not one single intrinsic meaning to be found in a work, but rather many, and often these can be conflicting. the term does not inherently refer to the style's deconstructed visuals as the English adjective suggests, but instead derives from the movement's foundations in contrast to the Russian constructivist movement during the first worlds war that "broke the rules" of classical architecture through the French language.
Besides fragmentation, de-constructivism often manipulates the structure's surface skin and deploys non-rectilinear shapes which appear to distort and dislocate established elements of architecture. The finished visual appearance is characterized by unpredictability and controlled chaos.
Daniel Libeskind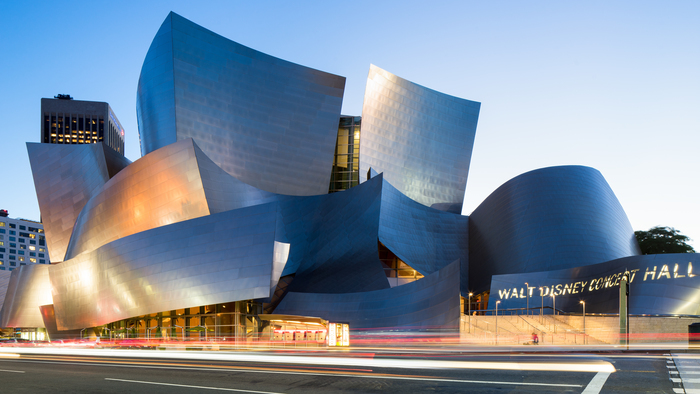 Frank Gehry
Note: The composition of this piece also remind us to the artist Victor Vasarely.
It is in perfect condition and is presented in the original Cartier jewelry box.
INVENTORY REF: P0000OCRR/.9975
---
More from this collection