Treasure Fine Jewelry
*Art Deco 1920 Egyptian Revival Brooch with a winged Serpent in 18 kt gold with Turquoises
Regular price
$1,465.00
$0.00
Art Deco Egyptian revival brooch.
Highly decorated piece, created in England during the Art Deco period, circa 1920's. It was crafted with exceptional Egyptian Revival motifs in solid yellow gold of 18 karats and suited with a hinged horizontal pin with a trombone lock
Depicts the mythical figure of the Winged Serpent Goddess (Melbokar), with stunning high reliefs details and an elaborated patterns of feathers. It is accented by 15 round cabochons cut of natural blue turquoises and the eye is mount with one small blue lapis lazuli.
Has a total weight of 5.7 Grams and a measures of 28 mm by 33 mm (1.1 X 1.3 Inches).

Stamped, with the maker's mark and the gold assay hallmark, "18 KT".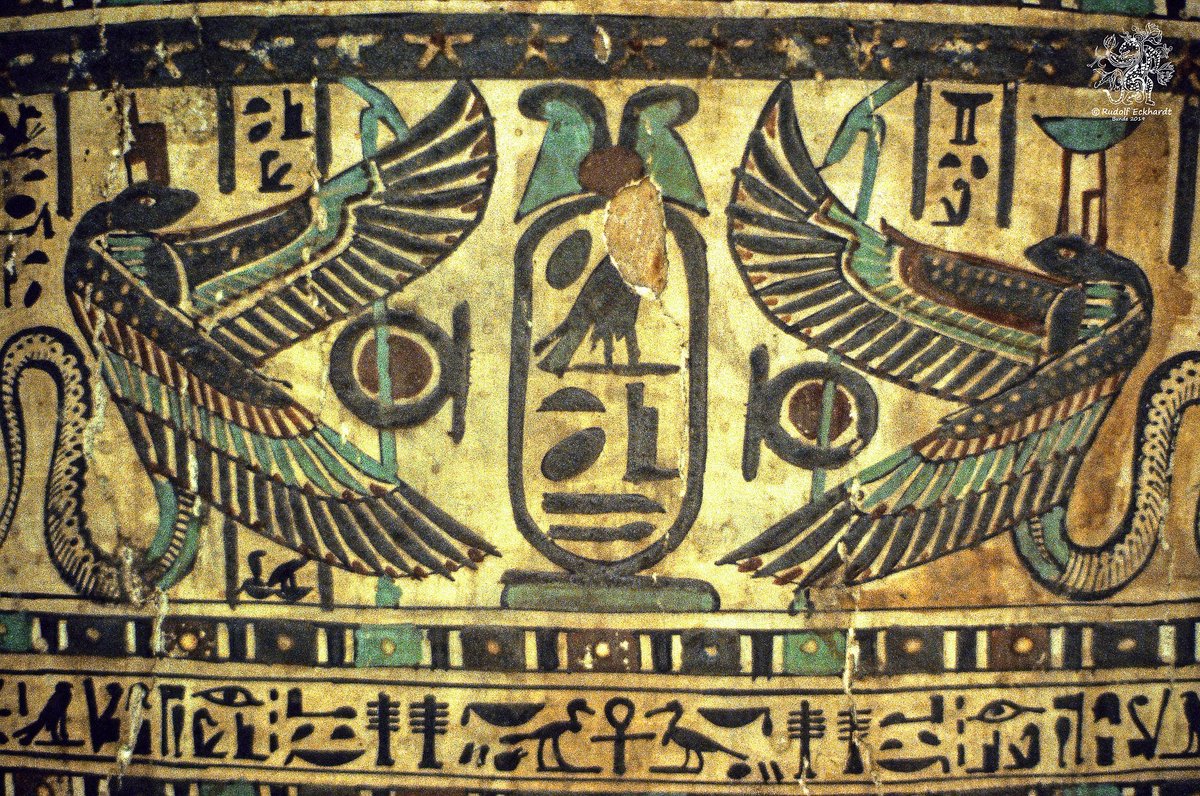 Note: The Egyptian Winged Serpent Goddess, was very closely linked to pharaohs as a protective deity. It is symbolic of the king being carried by the flying serpent to the land of the gods in the heavens, to the land of immortality. The symbolic winged serpent of the goddess Mersokar, or Melsokar, wear the crowns of the upper and lower kingdoms. 
Snakes guarded the gates of the eternal region; and snakes were worshipped while living, in the temple of Khonso at Napata, and mummied when dead in the temple of Kneph or Chnouphis, the spirit or soul of the world. The guardian genii of Upper and Lower Egypt, Melsokar and Eilethya were honored under the guise of uraei.
Literature: The Serpent Myths of Ancient Egypt, Wilkinson, Ancient Egyptians, vol. v. plate 52. London 1873, for the complete explanation.
It is in great condition, with all parts original from the stated period.
INVENTORY REF: P0000SREH/.1370
---
More from this collection