Treasure Fine Jewelry
Alan Crocetti 2014 Sculptural Nose Plaster Ring In 18 Kt Yellow Gold Vermeil On Sterling
Regular price
$695.00
$0.00
Nose Plaster (ear)ring designed by Alan Crocetti.
A playful and whimsical sculptural piece to wear in the nose, made by the Brazilian jewelry designer, Alan Crocetti. This single (ear)ring boasts a fun plaster motif.
Crafted in the shape of a Band-Aid in solid 18 Kt yellow gold vermeil over .925/.999 sterling silver.
Have a weight of 12.95 Grams and a measure of 25.4 mm by 50 mm (1 x 2 Inches).
Stamped; with the artist's signature, the serial numbered and the assay hallmarks, "ALAN CROCETTI .925 AC008".
Alan Crocetti was born in Goiania and raised in Belo Horizonte, Brazil. his parents always empowered him to explore his creative passions. he started to study fashion in Belo Horizonte, which took his ventures to Italy and England to work, develop and grow. 
He started experimenting with jewelry in his final year of womenswear at central saint martins in London. Alan fell in love with it all, from the beauty of the materials to the intricacy of the process. Alan didn't understand why jewelry was regarded as an accessory and were no obvious means to disrupt that idea. He wanted to elevate jewelry and bring it to Centre stage. he wanted to redefine the importance of jewelry within industry.  On the verge of his graduation, he dropped out. his final project jewelry designs and palpable energy caught the public eye and began attracting editorial requests
He present his collections erotica, flowers from exile, and disobedience in Paris. his work has been published in vogue, GQ, Numéro magazine, Paper magazine, and featured in the 10th Vogue talents exhibit in Milan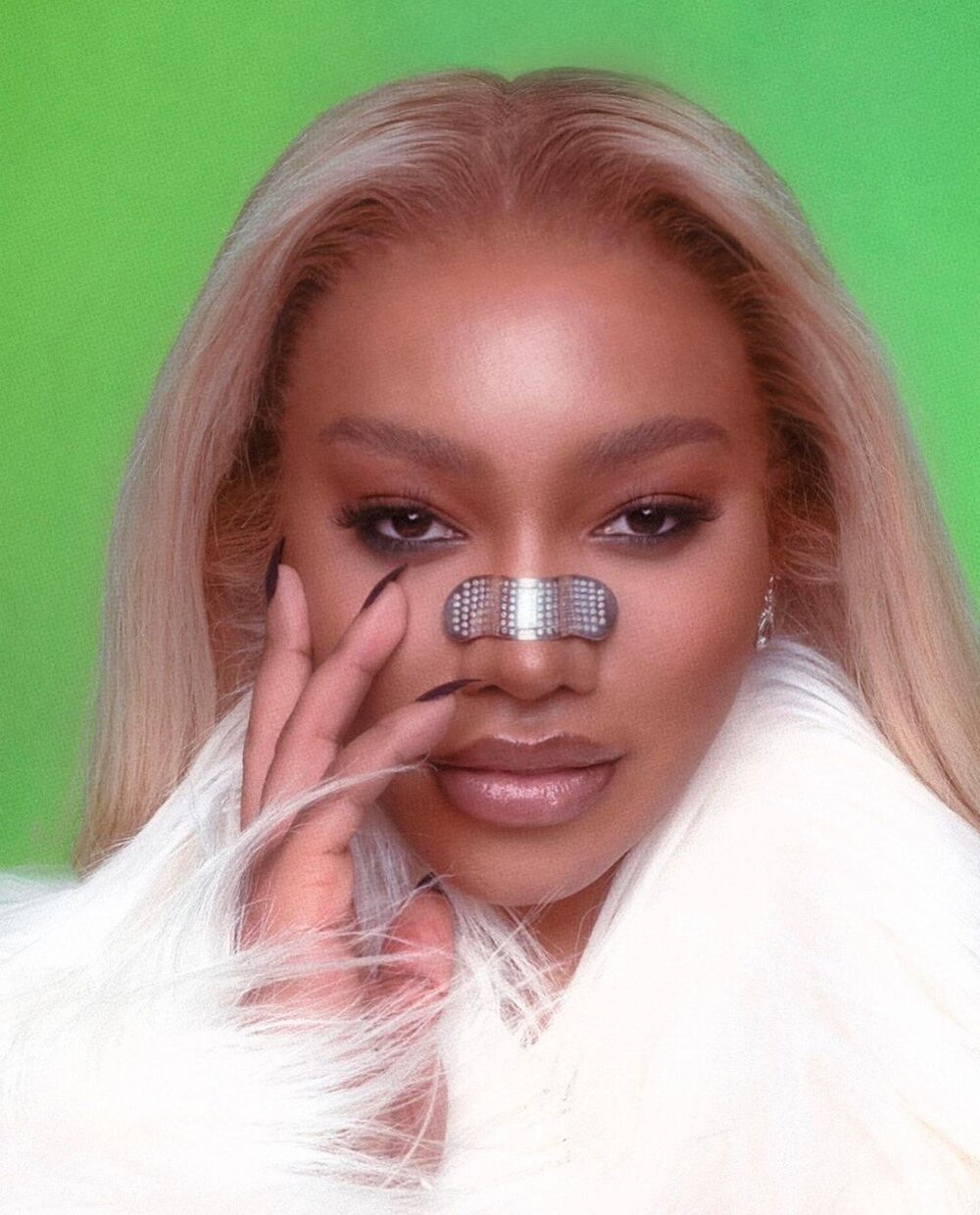 Note: "The nose plaster was the first piece that I designed in 2014", Crocetti tells. "It's about the fractured man, about fractured souls. He's trying to get out of the toxic masculinity that somehow has always pulled men back. That's where the plaster comes from – us trying to fix ourselves." (AC)
This unusual piece is in brand new condition and is accompanied by the designer's jewelry box and pouch.
INVENTORY REF: R0000ATEZ/.1160
---
More from this collection